The drumZine ONLINE
Welcome to the first digital issue of The Drum Zine!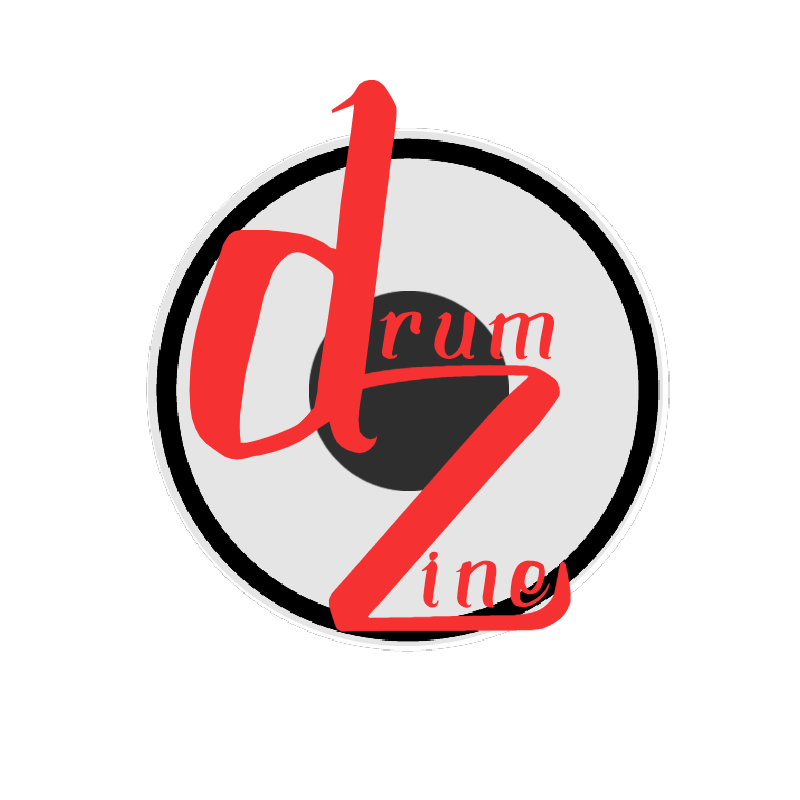 Hello friends!
Zach Rescignano here and welcome to the first issue of the ~online~ DRUM ZINE! I've really been missing the opportunity to groove with all of you at shows. I've especially missed the Brooklyn Drum Collective meetings, complete with shared drum-nerd bliss among new and old faces.
(Before we continue further, click the subscribe button below so you can keep up-to-date on your world of drums!)
---
As we approach the fall and continue to cope with the realization that live music as we knew it is still a ways away, I want to offer solace for our drumming community. There's still work that can be done! For me, I've recently been diving into the world of mixing and recording. My partner, Katie Ortiz (Mean Siders), and I recently outfitted a room in our apartment into a home studio. We're meeting each step of the operation with the aid of Youtube, friends, and our own experiences in recording studios with our respective bands. The process has been a slow one, but being able to shell out the appropriate time for it is something I'm immensely grateful for. I'm looking forward to using what I've learned when my band, Awful Din, hits the studio to record the full-length album we are currently writing. Of course, I'll be sharing some of what I've learned in future drumZine issues!
(I want to mention that, although this is a drum-focused zine, I won't be just talking about drums. The point of this zine is to help all kinds of musicians, so I'll be sharing things that have helped me, or others, grow as people and musicians. I won't just be talking shop about what I think is cool. I want this to open the door for communication and to shine a light on all of the brilliant voices in local scenes everywhere. [There will be some shop talk, because who doesn't love new toys?] If reading this inspires you to pick up a pair of sticks and practice, or start learning drums for the first time, then I've already succeeded.)
I'll also be sharing some live stream shows that I think you should check out.
Lastly, make sure to check out the Spotify playlist at the end for an assortment of some local rhythmic ear candy. If you enjoy these songs, consider purchasing them off each artist's respective Bandcamp page/website!
If you're a drummer/musician with something to share, email me at

thedrumzine@gmail.com
Alright, let's get to it!
---
bandNada
First thing's first: I'd like to satiate everyone's thirst for killer shows by introducing you all to BANDNADA. This is the new website/streaming service/one-stop-shop for all of your music related needs. Created by Jon Daily (remember the Econolodge shows?), bandNada gives musicians a more reliable home for promoting music, shows, and news. F*cebook has been waging a war against musicians and artists for a while now, so being able to side-step it and engage with other musicians on a communal level is exactly the breath of fresh air we all need right now.
Musicians and fans alike can set up an account to follow your favorite bands, or set up a live stream of their own. And the best part is, you can tip the musicians directly from the live stream chat window!
HOW TO SET UP YOUR OWN LIVE STREAM (one of two options):
FROM YOUR HOME: You can stream right from your home/studio, as long as you have a reliable internet connection and video camera.

AT THE ECONOLODGE: Schedule permitting, your band can play an hour-long night slot.
*direct all inquiries to jonfdaily@gmail.com*
LIVE STREAMS
Saturday 10/10

The Black Black @9pm on bandNada (live from EWEL)
ONLINE PROJECTS
There's an instagram tag (#indiedrummercollective) floating around that's featuring drummers (locals Rosie Slater [New Myths] and Angie Boylan [Freezing Cold, Sleater-Kinney] alongside other big names like Zach Lind [Jimmy Eat World], Tucker Rule [Thursday], and more as they cover classic tunes. Check out the recent video where Rosie, Angie, Tucker, Zach, and 8 others each took a different song from the Def Leppard album "Hysteria" and made a drum cover video of it. You can see all the covers, in order via THIS YOUTUBE LINK.

The people over at UNDERCOVER.NYC have linked up with The Visceral Glitch to offer a unique live streaming experience that pairs two artists together to cover one another's songs. The streams happen on instagram live (@thevisceralglitch). You can tip the musicians and read more about what they're doing via the undercover.nyc website.
DRUM TRANSCRIPTION
Starting this whole process off is the "Won't Get Fooled Again" drum solo, by Keith Moon of The Who. To me (and many others), Keith Moon is the embodiment of a rock drummer. Seeing videos of him play made me realize that just because the drummer is set up in the back, doesn't mean they can't be entertaining. My favorite example of his explosive playing comes in at the seven and a half minute mark of this rock classic. Coming out of (almost) a full minute of synths, Keith builds a stomping tom phrase that continues to build energy until there is nothing to do but explode, which he was no stranger to (just google his exploding drum kit video). I transcribed this with a standard two tom setup in mind, so feel free to play around if you have more toms at your disposal.

Coming in on the third beat of the first bar, it slaps you in the face and continues to hit you with a primal tom progression that keeps your heart thumping until Roger Daltrey comes in with his iconic rock scream that leads us to the ending section of the song.

The drum solo itself is only eight bars long, but I like to think of the entire song as a carefully orchestrated solo by Keith, with its climax resting in those 8 bars. On its own, it's a cool idea, but in the context of the song, it's pure genius.
RESOURCES/BOOKS
Pro Metronome (My go-to metronome app with options for a gap click, various metering, and polyrhythm clicks, and more.)

Synkd (Another metronome app, great for building rhythmic motifs/exercises)

PolyNome (More than a metronome; This app allows you to build layered rhythmic concepts. It has a mixing board section where you can fine tune sounds, giving you a chance to hear grooves and phrases in real-time.

I'll use all three of the above apps in conjunction with each other when learning/writing grooves and ideas
BOOK: Our Band Could Be Your Life (by: Michael Azerrad)

Chronicling the American underground music scene from 1981-1991, this book offers an in depth view of life on the road, as well as the beginnings of many classic indie staples, such as SubPop, The Minutemen, Black Flag, The Butthole Surfers, Sonic Youth and more.

SOME "MUST HAVE" DRUM BOOKS (aka books that I love)

Stick Control (George Lawrence Stone)

Syncopation (Ted Reed)

New Breed (Gary Chester)

Master Studies (Joe Morello)
BEAT-Y BEATS PLAYLIST
Get Down, Get Down - Nate Smith

Boomer - Bartees Strange

Tomboy - Princess Nokia

Metalhead - Gorgeous

You Git It, Steve! - Haybaby

Never Nowhere - Maneka

No Backpack - Told Slant

Smokejumper - A Deer A Horse

Hang - TOP Nachos

Soft Shell Crabs - Fieldings
CODA
Get it…because it's the end of this issue? Thanks for reading! In following issues, I will be offering further in-depth gear reviews, transcriptions, interviews, a recording column, song breakdowns, and more.
ALSO, I will be offering a paid subscription option for those of you who want to support me directly. With the paid subscription, you'll be able to send me songs you want transcribed, I'll do in-depth song reviews, access to more interviews, and whatever else your drumming brain desires.
If you have any questions, content to share, ideas to spread, artist suggestions for me to listen to, or if you want to be featured in a following issue, email me at: thedrumzine@gmail.com !
- Zach \m/